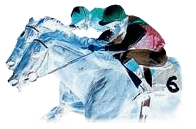 Thank you for visiting the "Hotfoot Professional Punting" Web Site.

This site will assist you in gathering information on this truly unique, comprehensive and powerful software tool.
Decisions, on which horse to back when punting on a race can, as we all know, never be 100% accurate. Punting is not to be regarded as a "Get Rich Quick" scheme, A successful punter is someone who does not take unnecessary risks. The software contains extensive on-screen, visual information to assist punters in their operation and software functions. Program design allows an intuitive easy-to-follow interface that requires limited computer system knowledge to operate. Online documentation provides additional detailed information.

Just some of the outstanding attributes that Hotfoot is able to offer:


Money trends in easily digested format

Recommendations for both low and high quality races

Detailed analysis for horse, jockey & track

Displays this in easily digested format

Correlates all information automatically

Can compare one horse against the other to attain a prediction

Provides facilities for win place and Dutch betting

Allows viewing of multiple races

Provides help manual and email support

Totally automated, accessing T.A.B. information requiring minimal user input

Will warn the user if a race has criteria that makes it hard to predict an outcome
Handles support for up to 25 runners per field

Visual Summary display of all bets and odds on any race

Support for 4 simultaneous events
Provides facilities for the more experienced punters as well eg. Trifecta, Dutch Betting, Each Way Betting
Provide pre-race analysis to select best chances in any given day
Provides our even ratings, displays money trends & risk assessments of each race regardless of its class

Support:
Online punting information available to Hotfoot Members

Email support for questions or problems are directed straight to the Author and programmers of Hotfoot.

System Requirements
Any system with Windows 95/98,2000, Windows NT, ME or XP including at least 128MB RAM and 1 Gb of available hard disk space will support Hotfoot. (We have run Hotfoot successfully on systems with substantially lower hardware performance. Please mail us with any questions that you have regarding this issue).
Optimal system requirements are also recommended by the Author and can be obtained by a quick email.

Screen Previews
A quick look at screen & chart information provided by Hotfoot.

Questions and or problems? Or just need some more information?
We make every effort to reply within a few hours but usually no longer than 24 hours.
Send your questions to us.

We welcome ideas from punters to help improve our product. Please send your ideas.
Copyright © 2002 Hotfoot Pty Ltd, All rights reserved.
This page was modified on SATURDAY June 01, 2002